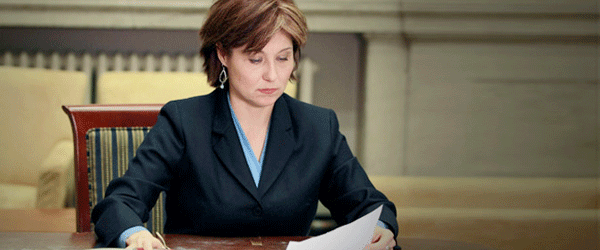 At the end of January, Ipsos Reid released the results of an online poll – asking British Columbians about their feelings towards the BC Liberals leadership candidates. Christy Clark came out the clear and overwhelming leader.  But, it is not citizens of British Columbia who will vote in the upcoming leadership election.
Members of the BC Liberal party will vote for their next leader.
Kevin Falcon may be the leadership race frontrunner, even though he racked up the highest negative public perception in the Ipsos Reid poll. He has marshalled most current MLAs and the BC business establishment to his cause. Perhaps they can sway parts of the party to vote for him.
Like the NDP, the BC Liberal Party chooses its leader from among its members. Then, the public decides in an election which party will be in power. The leader of the party in power becomes Premier of British Columbia. The more ridings a party wins, the more seats they have in the Legislature, and the more of the party's goals they can accomplish.
As a new member of the BC Liberals, I will vote for the leader who has the ability to bring the BC Liberal party the most seats in the next election. More seats means a stronger party, and a stronger party means more engaged members and more engaged citizens. The clear choice for me is Christy Clark.
When the other candidates: Kevin Falcon, Mike de Jong, Ed Mayne and Moira Stilwell ask their supporters to vote for them, they are asking BC Liberals to vote for a weaker party after the next election. Based on public opinion, can the other candidates – members of the party – justify casting a ballot for themselves?
I endorse Christy Clark mainly because I find her campaign puts forward the best plan for BC. According to Ipsos Reid, the majority of British Columbians feel the same way. I invite you to decide for yourself. The opinion poll results are published here, and I have linked to all of the candidates' campaign websites above.